In order to confirm delivery and close the SENT declaration, you must first set up a profile on the PUESC portal (if you do not already have one) – to close SENT declarations it is enough to have a basic profile.
 SETTING UP A PROFILE ON THE PUESC
Go to the website: https://puesc.gov.pl/
(https://test.puesc.gov.pl/ – server to test)
1. Click on Create Account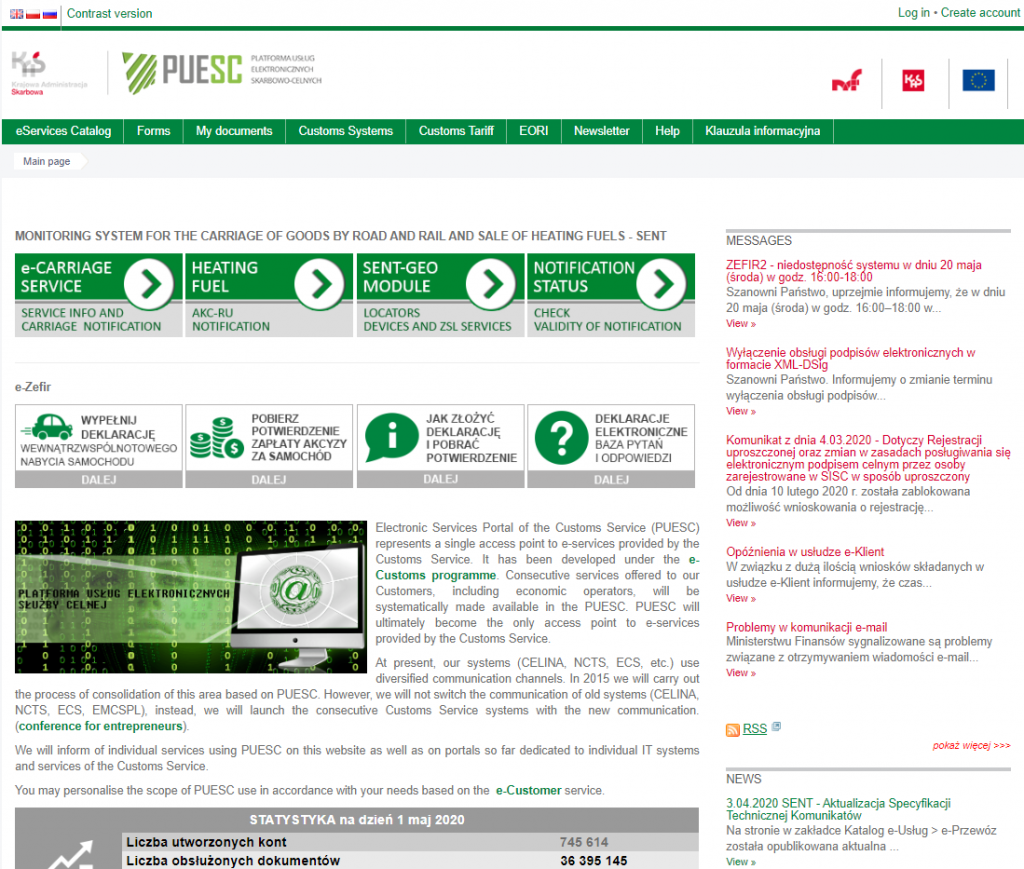 2. Enter all required data – marked with *
PLEASE NOTE THAT WE GIVE ALL DATA PRIVATE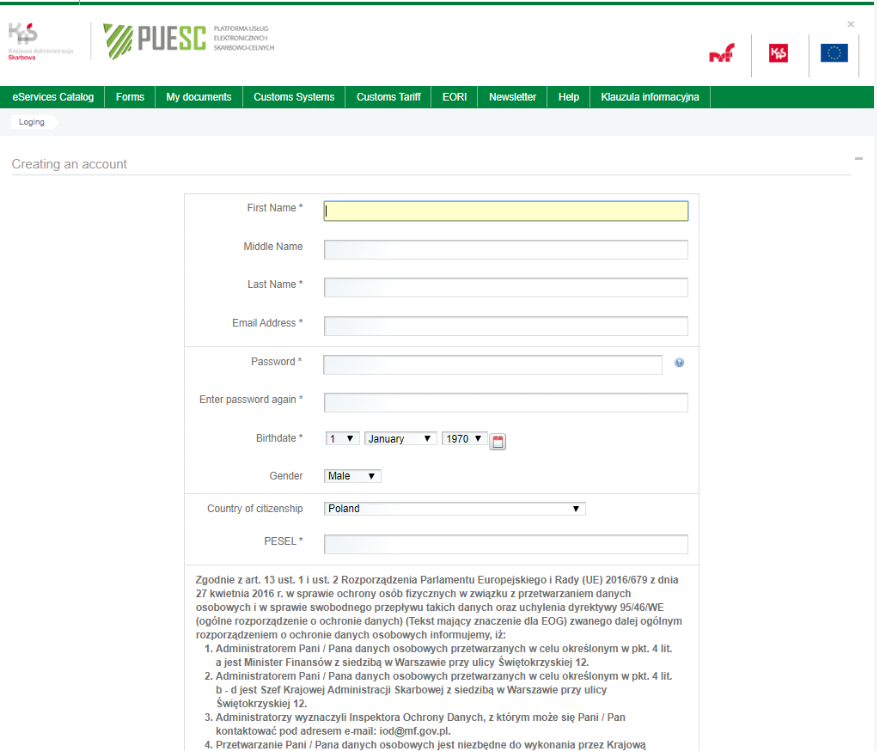 3. After entering all personal data, please indicate that:
You agree to the processing of personal data and
You declare that you accept the Regulations for setting up a profile
4. Rewrite the text from the window.
5. Click Create Account.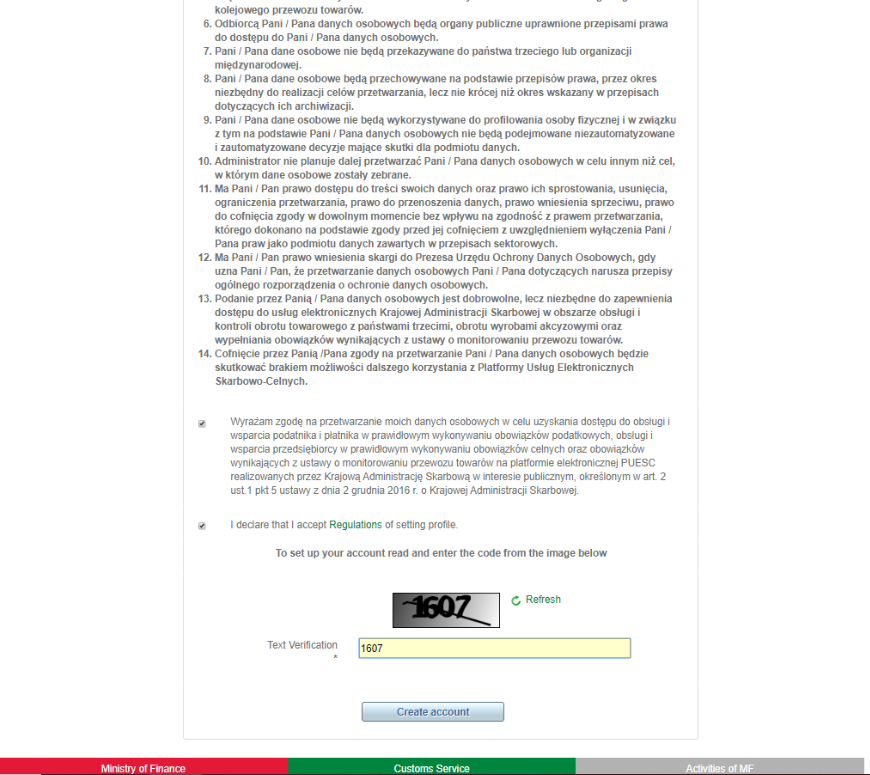 7. The last stage is entering the link that was received at the given email address and posting emergency password (please remember and save the password and alternative password).
8. An account on the PUESC portal has been created – it allows you to confirm transport by the recipient.